Notices
Pre-School Registration
Parkview is now scheduling appointments for Preschool registration and Kindergarten for the 2016-2017 school year. New this upcoming school year, Parkview is opening an integrated 3 year old preschool program. Please see the attached documents for additional information or call 456-0235 x 110 to schedule an appointment.


Parental Involvement in Special Education: The IEP
Collaboration between parents and educators is essential to ensuring that the student is the central focus in special education. Parents and educators will explore strategies that enhance parent/educator collaboration. Tools that advance ongoing parent/educator collaboration in the IEP process will be shared.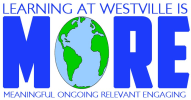 Administrative Contacts:
Dr. Shannon M. Whalen, Superintendent
Mrs. Renée D. Egan, Principal